Financial Information
Treatment costs will vary depending on the treatment plan and your individual needs.  So that you can make the best choice for you, our office will assist you in obtaining the maximum insurance benefits specified by your contract and/or discuss with you the cost of your treatment and the payment options available by our office before you begin.  Our policy requires that your estimated portion be paid at the time of service.
Our Office Accepts Visa, MasterCard, Discover Card, American Express and Care Credit.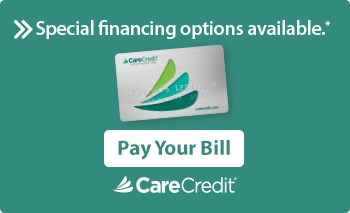 Insurance Information
As a courtesy to you, our office will file your dental insurance.  Appalachian Dental Associates is a PPO Provider with: Ameritas, Blue Cross Blue Shield of TN, Cigna PPO, Delta Dental of TN and MetLife Preferred.
However, your insurance contract is between you, your employer and the insurance company.  Not all services are a covered benefit in all contracts, so we will make best effort to provide you with an estimate of any "Out of Pocket Expense" that you are responsible for.
Ultimately, your insurance company will determine what services are payable and any out of pocket expenses you are responsible for once a claim is received for processing.
In addition, our office will file to your Primary and Secondary insurance companies for you.  The filing of any other insurance coverage will be your responsibility.